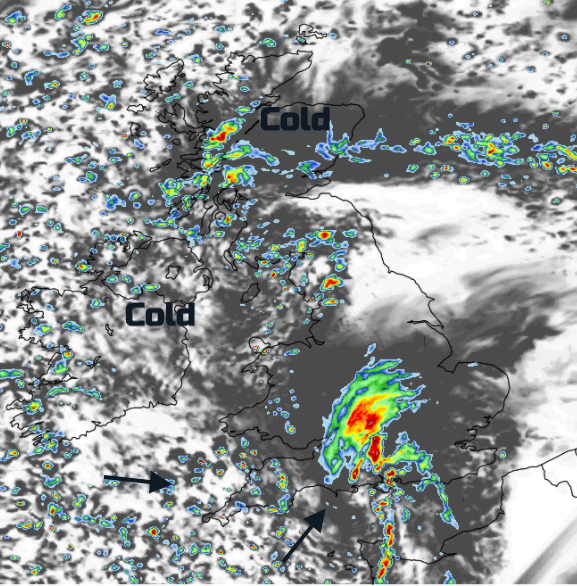 Through Tuesday morning the low centre and its rain moves across southern England and southern parts of the Midlands towards East Anglia and the SE. There will be a spell of rain and blustery winds before this clears away over The Wash at lunchtime.
The band of rain and mountain snow over central Scotland becomes more showers in the morning but still with an icy tinge. The Cumbrian Fells even the tops of the Welsh mountains may see wintry bits as Tuesday starts on a cold feeling morning.
The winds veer to the west and then northwest through the day adding to the chilly feeling. Scattered showers continue to move in from the west but for many, there will be a lot of fine, bright even sunny weather about. Showers persist over the NW Highlands, a few reaching down the Irish Sea to coastal Wales but elsewhere it becomes drier, calmer and cold. This brings the risk of frost and fog for early November.
The settled spell lasts for several days with light winds from the west backing to the east from Friday. Quite a change after all that rain and the bizarre warm air for Monday morning.